Get a Complete Roof Inspection from Our Experienced Team
If you're considering a roof repair or roof replacement, you'll want to begin with a roof inspection. At Solution Source Roofing, we provide free roof inspections that are comprehensive and reliable.
To schedule an inspection, call us today at 813-659-5779.
◣ Let's take a closer look at your roof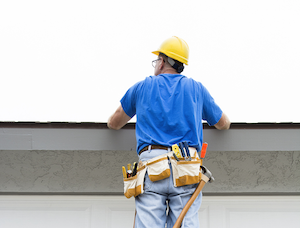 Most roof inspections in the Tampa Bay area are scheduled after the homeowner has noticed a leak inside their house -- or after a storm blows through and there is visual damage.
The homeowner is looking to get a better sense of 'what's wrong' and what it's going to cost to get things fixes.
Many homeowners will also call to have an inspection after they've already had another roofing contractor look at their house. This generally occurs because the homeowner is seeking a 'second opinion' if the suggested repairs are extensive or a new roof replacement has been suggested.
Insurance companies may also require multiple estimates during roofing claim process. Some homeowners will even call for an inspection to be done because they know their aging roof will need to be replaced soon and they're gathering information in order to make a new roof buying decision.
We're also available for commercial roofing inspections as well.
Regardless of the reason, you can trust Solution Source Roofing to give you a written inspection and estimate that you can rely on to be accurate and honest.
---
---

---

---