Is it Time for a New Roof?
As roofs age or as damage occurs, you may find it's time for a roof replacement.
In Florida, roofs tend to age at different rates based on weather, damage, maintenance, original installation quality and other factors. Most roofs will last 15 to 20 years before needing to be replaced.
Considering a new roof? Call us today at 813-659-5779.
◣ We're your new roof installation experts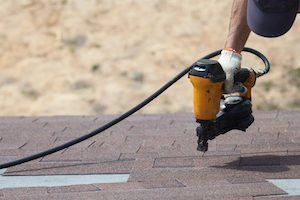 At Solution Source Roofing, our teams are installing 10-12 new roofs per week in Tampa Bay, Orlando and around Central Florida.
When it comes to repairing and replacing roofs, from old age to restoration after a storm, we've pretty much seen it all.
Roofs may need to be replaced when the roof is past its warranty, you have broken or missing shingles, the shingles are curling, bare or buckling or you're experiencing leaks or have punctures or holes in the roof.
We are your trusted contractor for roof replacement, reroofs or new roofing system installations. We offer different roofing materials (shingles and metal), many color choices and various patterns. All of these different roofing materials are durable, proven and produced by the leading roofing manufacturers like Owens Corning, GAF and Gulf Coast Supply. You can trust that you're getting a professionally installed roof that will improve the curb appeal of your home, better protect it from the elements and increase your home value.
Our roofing experts are ready to help you evaluate your need for a new roof and will provide reliable estimates so you can move forward with a decision with peace of mind.
We offer free inspections, work with the best roofing systems material made by Owens Corning, GAFand Gulf Coast Supply and will help you manage the insurance claims process if needed. We even offer financing options for new roof installations.

---

---